Electro Sistem Group
The activity of the ELECTRO SISTEM corporate group is represented by the production of prefabricated compact substations, medium and low voltage distribution panels and the sales of medium and low voltage equipment for electric power distribution systems, the design of networks and systems with voltages up to 110 kV. Administrative headquarter:
Factories: Baia Mare (Romania) Levelek (Hungary) Nistru (Romania)
Internal commercial offices, warehouses: Bacău Brașov București Cluj Constanța Oradea Timișoara
External commercial offices: Vecsés (Hungary) Weisenheim am Sand (Germany)
Values and mission of the ELECTRO SISTEM corporate group
Elaborated technologies, perfect services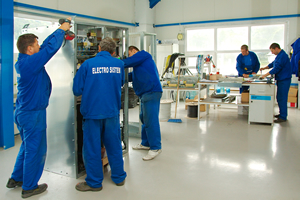 Electricity is a key component of modern civilization. The ones that deal with its management and distribution bear the responsibility for the entire mechanism of the contemporary world. Technology and innovation are critically involved in the competition and being competitive involves the perception of every detail and novelty having an influence on progress in the technical area and especially in the field of electricity.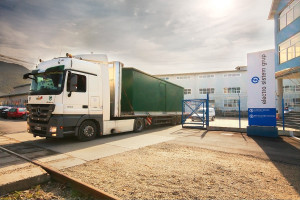 In order to make efficient use of electricity, to transform and distribute this essential form of energy, we need elaborate technology. By employing the latest technologies, we are decided to reach perfection in the area of electric power distribution equipment.
News

Social responsibility
We respect the environment, we support the community, we foster performance, sports and sports education. We sponsor the most important sport clubs in Baia Mare as well as various community events ...>>

Publishing projects
Electro Sistem supports various publishing projects related to the local cultural heritage legate as well to the beautiful landscape of the Maramureș region. It aids local writers and artists to publish art and culture albums ...>>